Hi,
It's update time again! There's a new playable development version available. You can find out more info on my WIP thread on the Unity Forums
New features since the last update include:
Expansion to the tilemap system to allow for tiled obstacles - eg rock cliffs in the desert
New Environments : Desert, Swamp and Lava each with unique obstacles
New moving obstacles :

Desert - tumbleweed, rocking platforms, rocks, cacti, tile-mapped cliffs
Swamp - Raising bridges, paddle steamers, crocodiles, trees, dead trees
Lava - drawbridges, vertical gates, falling fireballs, sinking platforms, tile-mapped cliffs

New decorations :

Desert - rocks, skulls, flowers
Swamp - lily pads, rolling fog/mist
Lava - rocks, lava spurts, floaty rocks

New settings menu with some basic settings

GFX quality - Low, Med, High
FPS limit 30/60
Controls Selection - swipe/tap or on-screen buttons
Swipe vs Tap sensitivity setting

New zone system designing specific layouts for level sections - generic and environment specific, integrated into the procedural creation system.
Save/Load implemented for current settings, high score, coins etc
Scriptable Objects for levels settings for easy adjustment of such things as level randomness / special land types / zones
Expanded the selection screen to dynamically load specific vehicle selectors for each environment as you choose.
Auto adjusts the game view for screen ratios between 3:4 and 9:18
Tested working on IOS and Android devices
endless bugfixes 🙂
Here's an example of a couple of the additions -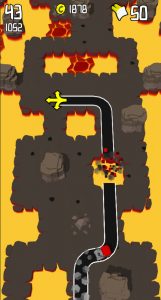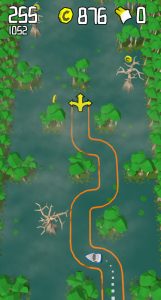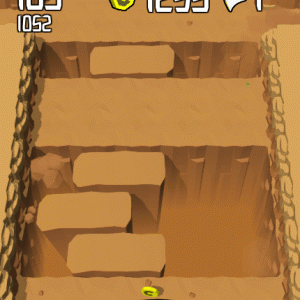 Cheers,
Al.