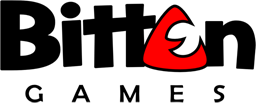 Hi and welcome to the newly launched Bitten Games website and this first Blog post.
I've decided to use WordPress as a platform and would highly recommend it – so far I've found it pretty flexible, user friendly and easy to add features with plug-ins. 
I intend to use this site as a central focus for Bitten Games, including development builds and devlog posts. Not to mention as a learning experience for all things WordPress!
Take a look around feel free to comment.